Macramé By Paige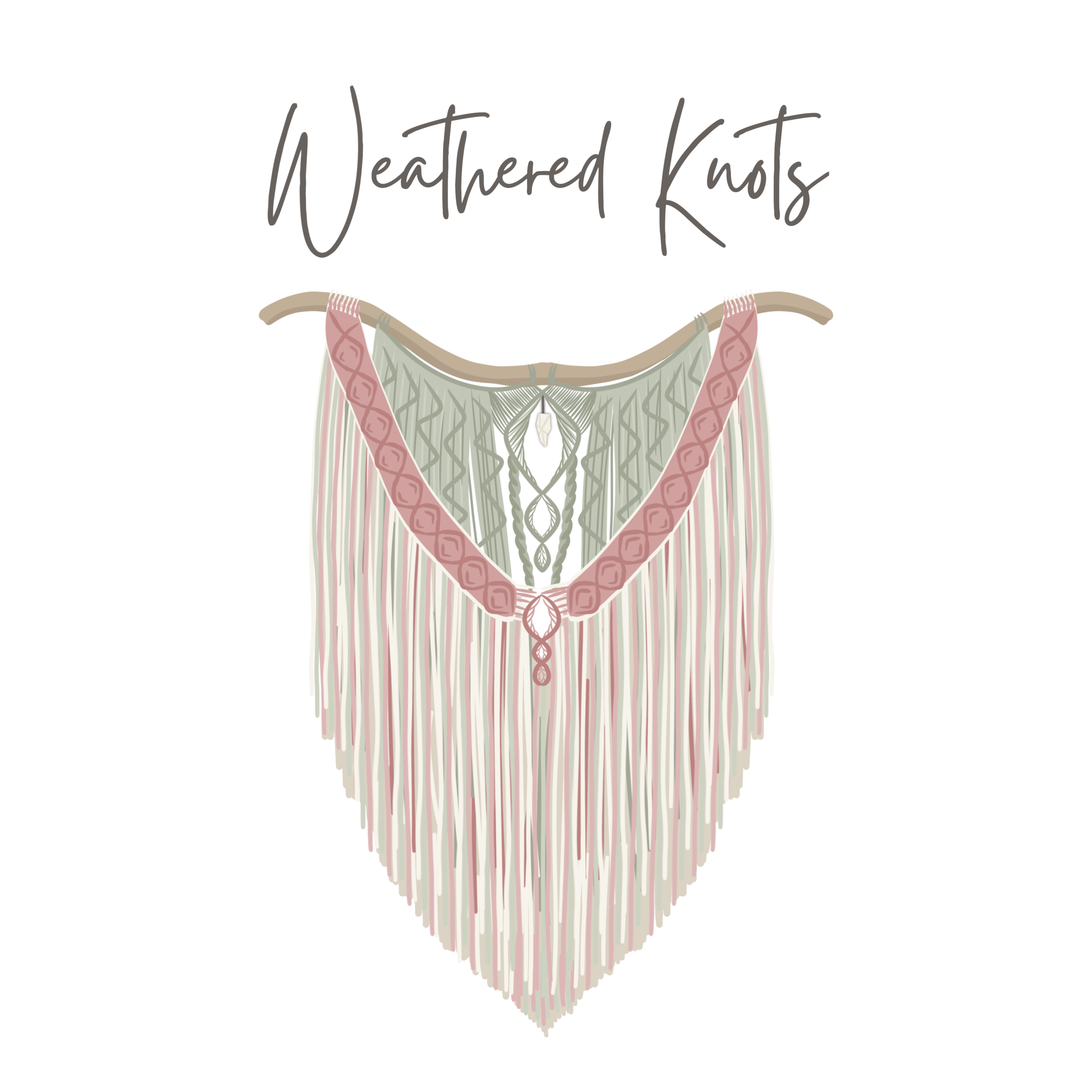 After over 3 years of knotting, experimenting, succeeding and even failing at times (nobody is perfect), I have created this one stop shop for Macramé home decor and accessories.
It has been a long time coming with a constant battle with my confidence but I'm glad to have finally built this site for you, giving you a smoother shopping experience.
If you didn't already know, I'm Paige. A coffee fuelled Mum to a nearly 3 year old girlie and a springer spaniel pup. I'm a runner and love getting out in all weathers, taking part in race events and often fundraise for charity runs. I live and work with my little family in Salisbury, Wiltshire. I'm a huge supporter of all things small business and believe in community over competition.
Fibre art has always been a mental support for me, every order is a gift of time where I can zone out and just enjoy creating in the moment.
I have big plans for Weathered Knots to expand and grow and I'm super excited to share new products, designs and knowledge with you.
I hope you enjoy having a nosey in the shop.
Thanks for stopping by,
Paige